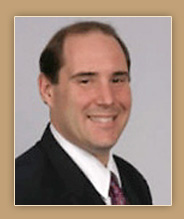 I am Michael Efron, and I have focused my legal career entirely on the practice of family law. As a lawyer, I am dedicated to caring for my clients' concerns not only on a business level but on a personal level as well.
I have handled thousands of family law cases. After law school, I accepted a position with the Orange County District Attorneys Family Support Division, which eventually became the Department of Child Support Services (DCSS). While there, I served as a prosecutor and handled roughly 1500 cases in court over the course of a single year. I am certified by the California DCSS as a state trainer in child support services.
A Former Panel Attorney for the Indigent Defendant Paternity Panel at the California Superior Court of Orange County, I have gained the trust and respect of the Orange County Family Law Court with my knowledge and understanding of issues related to paternity.
As a former attorney/assistant facilitator for The Superior Court of California, Orange County, I was selected to be a Settlement Officer for the Self-Represented Party's Calendar (SRP), assisting self-represented litigants with dissolution and parentage actions. This included dividing property, calculating child support, custody and visitation issues, and providing direct internal support to Judicial Officers (Judges), Commissioners, and the Family Law Facilitator Office.
A History of Obtaining Successful Outcomes
I am extremely skilled at navigating the legal system and have established a history of negotiating beneficial settlements and receiving favorable verdicts in cases pertaining to: child support, child custody, visitation and spousal support.
By providing honest and effective family law representation, I have earned the loyalty of my clients and respect of our peers. I provide personal service. Clients work with only one attorney who strives to establish a genuine relationship based on trust and respect. If you contact my office, I will work with you from the beginning to the end of your case. I'm proud to have a significant amount of referrals from past clients and other lawyers.
If you would like to schedule an initial consultation to discuss your legal matter with me, just call (714) 779-9800 or (949) 720-0117 or Contact my office online any time.