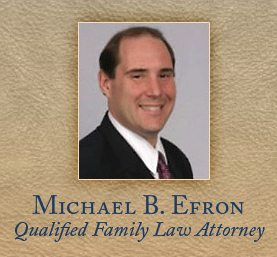 I Can Help You Through Divorce • Experience You Can Trust
Anaheim Hills Divorce Attorney Qualified Representation
Divorce and family law require the experience and compassion of skilled lawyer who will fight to protect your interests and the future of your family. No matter what area or aspect of family law you need help with, the right lawyer will advise you on what to do and offer you skilled representation in and out of the courtroom to help you get the best result possible for you and your family.
Not only is family law complex and often time-consuming, it can be an emotionally trying time for everyone involved. Divorce is arguably the hardest part of all, considering that it includes issues such as child custody, child support, alimony, and more. How can you divide up a life that you have spent years building together with your spouse? What is fair and right? How can you make sure you get the right outcome for you and for your children?
The answer depends on a number of factors, and part of it involves the quality of legal representation you receive between then and now. If you are facing a divorce or any other family law conflict, Contact our office today for an initial consultation.
I am Michael Efron, an experienced family law attorney. I help my clients bring their family matters to conclusion — from valuing assets to establishing paternity to modifying orders for custody and support.
Anaheim Hills Divorce Attorney Qualified Representation
I have focused exclusively on family law for my entire career. These are some of my past experiences:
I am certified by California's Child Support Office to train attorneys throughout the state to handle matters related to child support.
I served as a prosecutor for the Department of Child Support Services (DCSS) In that time, I handled thousands of family law cases including hundreds of trials.
I have worked as an attorney and settlement officer at the Superior Court of California Orange County.
As a former Panel Attorney for the California Superior Court of Orange County, I have gained the trust and respect of the Orange County Family Law Court with my knowledge and understanding of issues related to paternity.
I take a different approach to dealing with our clients than some large firms. At most larger firms, a client is likely to work with several lawyers over the duration of his or her case.
My philosphy is different. I provide personal service. Clients work with only one attorney who strives to establish a genuine relationship based on trust and respect. If you contact my office, I will work with you from the beginning to the end of your case.
For an initial consultation to discuss divorce, adoptions, paternity, child support or any other family law issue, Contact my office any time (714) 779-9800 or (949) 720-0117.

Located in Anaheim Hills, California, I serve clients throughout Orange County, Riverside County, San Bernardino County, and Los Angeles County including the cities of Irvine, Newport Beach, Tustin, Villa Park Yorba Linda, Ladera Ranch, Mission Viejo, Laguna Beach, Orange, Santa Ana, Fullerton, Aliso Viejo, Garden Grove, Anaheim, San Clemente, San Juan Capistrano, Dana Point, Costa Mesa, Fountain Valley, Huntington Beach and Laguna Niguel